Being a successful project manager requires combining organization, planning, and control, as project managers need to rationally coordinate all the resources in order to implement the project in an efficient way. The result of the implementation of any kind of a project is the fulfillment of the set goals, and in order to say for a project that it's successfully completed, it must be performed in the planned time and with the foreseen costs and quality.
The project manager has the responsibility of planning and executing projects in various fields, such as software development, construction industry, architecture, design, production, and others. It is a person who allocates resources, sets timeframes, manages communication in a team, project budget, analyzes risks, distributes tasks, and performs many other obligations. The main task of the project manager is to ensure the success of the project, by minimizing the risk. This is achieved through a number of methods, and a good project manager must know all the skills of a successful manager.
If you think that you are more than a suitable person for this job, maybe you should consider getting the project management certification. This is a very well paid job, and that is one of its most attractive features. Read our list to get to know more about the highest paying companies for project managers.
Cisco
The average annual salary for project managers in this company headquartered in California is $114,956. This company deals with networking hardware, telecommunications equipment, and other high-technology services and products.
Jacobs
Being a project manager in Jacobs is probably the best thing that can happen to you, as the average annual salary in this company is $109,106. It operates in various fields, such as pharmaceutics, construction, transportation, telecommunication, aerospace, and many others, providing technical, professional, and construction services.
Southern California Edison
This company is among the US' largest investor-owned utilities, and the average annual salary for project managers is $104,206. Employees mostly praise Southern California Edison, saying that it's one of the most flexible and results-oriented companies.
Ericsson
If the average annual salary of $100,711 sounds attractive, you should definitely consider sending your application to Ericsson. This company is a leading provider of technology and services to telecom operators.
SAIC
This company operates in IT solutions, logistics, and supply chain, as well as in systems engineering. Project managers in SAIC have the average annual salary of $96,324, being the reason why this company is among the best-paying companies for project managers.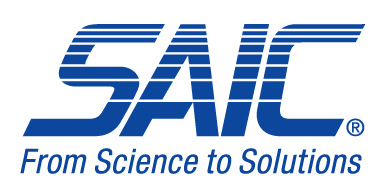 Accenture
The average annual salary for project managers in Accenture is $95,715, and employees mostly stress that the work in this company brought them lots of individual and professional development. This company provides services and solutions in strategy, consulting, digital, technology and operations.
Microsoft
It would be strange not to find Microsoft on this list, as the average annual salary for project managers is $93,721. This is a well-known company, so there's no reason to talk much about it. What's sure is the fact that everyone's dream is to get the employment in Microsoft.