Today, we can practically do everything we want: have longer eyelashes, perfect eyebrows, bigger lips, long hair, but there is one thing we all strive for, regardless of age or sex: white teeth. It is well known that a nice smile is effective enough to leave a great first impression. But, many have some difficulties with it, as their teeth color is not nearly as white as they would like. The Hollywood stars proudly show exuberant smiles and pearly white teeth, but, of course, they have their own personal dentists who take care of them.
On the other side, you should know that you don't need to give your fortune in order to achieve this. It is why we made this list of best teeth whitening products, so you may see that perfectly white teeth are not something you can only see on TV or in your dreams. Of course, if you have some bigger issues with your teeth, you should not read articles, but visit a dentist instead. After you make sure everything is perfect, you can come back and read our list of best teeth whitening products. We are sure you will find something for yourself on it!
Go Smile Super White Snap Packs
If you don't mind paying $60 for a gel, this is definitely something you should try, as it takes just 5 minutes twice a day, and can give you incredible results. After a week, you will see your first results!
Crest 3D White Luxe Glamorous White Whitestrips
These are ADA-approved strips, and their price is quite attractive, as they cost only $30. You need to apply them daily for 30 minutes, and you will see the miracle after 20 days or so. It is definitely worth a try.
Crest 3D White Whitestrips Gentle Routine
We did not forget that there are people with sensitive teeth and gums, being the reason why we present you this teeth whitening option. These Crest Whitestrips are amazing for such a purpose, and their price is also $30.
Pearl Drops Instant Natural White Charcoal Toothpaste
There are many people who cannot believe that there is actually toothpaste that can do incredible things for teeth whitening. It's usually all about the commercial, but if you are persistent enough, you will see the results after a while. And, it costs only $7.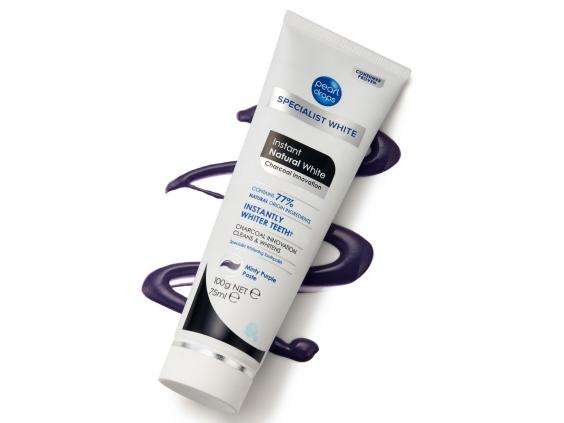 Rapid White 1 Week Tooth Whitening System
This is a tooth whitening kit that comes with two easy-to-use mouth trays that can be customized to fit your teeth. Besides, there is also a tube of whitening gel, an accelerator fluid and a tube of Rapid White toothpaste. All this may be purchased for $15, and you will need only a week to see first and incredible results.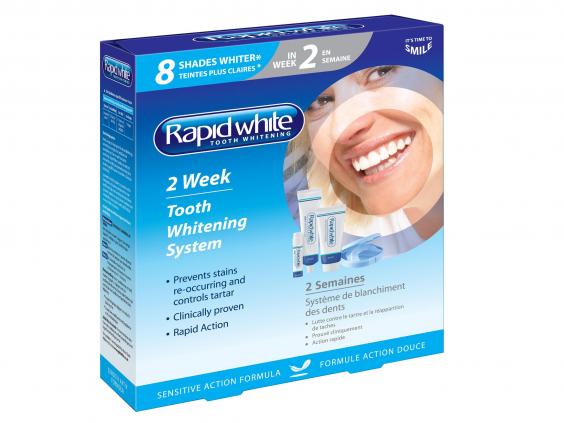 Superdrug Fourteen Day Whitening Kit
This whitening kit may be purchased for the same price as the previous one, and it is also a thing that you should definitely try. It consists of a three-step system, and you will be able to see how your teeth become whither in only 14 days.